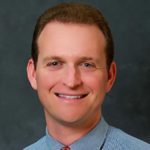 It's easy to think of the benefits of having a mentor, but being a mentor can be even better. And being a good mentor is more than just showing up. In order to make the relationship as rewarding as possible for you and your mentee, here are some tips:
Invest in the relationship – Once you've decided to take on a mentee, it's important to establish the groundwork. You're investing in a long-term relationship, both professional and personal, and that will take time and energy. Think about your best mentors and emulate them. Talk about what you and your mentee are working towards. Is there a specific goal he is working towards? What areas of expertise do you excel in? This relationship is about growth – theirs and yours. Strive to grow together.
Listen – Understanding your mentee is the key to being successful. Generic advice is good for speeches, but not for someone whose future you're investing in. Your mentee needs someone with whom they can be honest, ask "stupid questions" and share their insecurities. Strive to understand not just their professional circumstances but the external factors that impact their work as well. Remember, while their experiences may be similar to your own, they may be significantly different. Don't dismiss those things that you don't share – you'll not only be able to give better advice, but you'll be learning as well.
Reflect & Share – Sharing the stories of your successes and failures is imperative. Rather than a laundry list of the times things went well and badly, share your experiences. Our brains are wired to learn from storytelling and your mentee can learn as much from the stories of your challenges and triumphs as you have. Instead of trying to tell stories with a lesson, focus on being open and truthful. Think about – and pass on –the analysis of the 'whys' and not just the 'whats'. It may be that the stories you share will uncover something that even you didn't realize was there.
Be honest and encouraging – You should feel comfortable being honest with your mentee. Do be sure to ask permission before giving feedback and focus on feedback that will be helpful and give your mentee insight into a situation or help them develop. It may be that simply listening and asking questions that teach your mentee to trust her own judgment can be as powerful as direct feedback. And since the goal of your relationship is the build your mentee's confidence and help her aim high, be sure to acknowledge her achievements whenever you can.
Be authentic. Your mentee sought you out for you. The more you are being authentically you, modeling real life behaviors and experiences, the stronger the relationship you will build with your mentee. Few things have are as motivating and have as much impact as leading by example.
Mentorship is a powerful tool. Make the most of being a mentor and you'll not only inspire someone else, but yourself as well.
About BANKW Staffing
Through its portfolio companies, KBW Financial Staffing & Recruiting, Alexander Technology Group, The Nagler Group, Sales Search Partners, and KNF&T Staffing Resources, BANKW Staffing, LLC is the leading regional provider of temporary and direct-hire staffing services in the areas of finance, accounting, information technology, office and administration, legal, human resources, and sales.
BANKW Staffing companies have received over 100 awards for rapid growth, business excellence, and workplace quality. Recognition includes Inc. 500, Boston Business Journal's "Best Places to Work" and Business NH Magazine's "Business of the Year".
Learn More – https://www.bankwstaffing.com
Media Contact
Please send media requests to pr@wordpressmu-915361-3242143.cloudwaysapps.com or contact us directly at 603-637-4500.