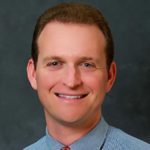 How to create leaders in the workplace is a critical issue for businesses and one that we all face every day. First level leaders, the people who "manage employees who do not manage others", are especially critical to building a strong company leadership from the bottom up. First level leaders are your brand ambassadors and are responsible for the majority of relationships, with customers and employees that your company has. As Linda Hill wrote in "Becoming a Manager, "…managers on the front line are critical to sustaining quality, service, innovation and financial performance."
First level leaders are, as a group, typically in the majority of leadership roles in companies. It's a stressful position; first level leaders are generally the people who manage the small problems that can, unchecked, become very big problems. Because of this, they're also in the position that is most likely to feel disconnected a company's mission and goals. Taking the time to train and develop these leaders early in their careers will not only create better leaders and a more robust leadership pipeline, but strengthen business.
Identify Leaders Early:
If a managerial position is simply the next promotion on the ladder, you're not cultivating leadership. You want to make sure that the people who move into first level leadership roles are doing it because they want to "add value through the success of others" (Andreas Priestland, consultant.) An employee who is great at his job should be promoted. But he should be promoted to a position that is in line with the skills he has and want to develop. Managing a team is a specific skill, so make sure that you're identifying potential leaders early, rather than have your next leadership role fall to the next person, no matter who they are.
Share information:
One of the primary complaints that first level managers have is that they're only given information on a need-to-know basis. That kind of doling out of information can make it hard to understand how their individual decisions fit into the company as a whole. By treating them as partners in the management team and keeping them informed about how the whole corporation fits together and its priorities, first level managers will not only feel more invested in their work, but will be better able to make decisions that are in keeping with the wider goals of the company. Instead of feeling like all they do is put out fires, they feel like they are fanning the flames of the success.
Check-In:
Early training is important; people entering new leadership roles require more than just new business cards. Applying that training to the day-to-day reality of a job may, however, be more difficult, so keep checking in with your first level leaders. Harvard Business Review suggests a few questions that are key to success: Are they aware of the organization's strategic thinking? Do they have the support and skills they need to do their job? Do they think that they can be the person they need to be in the position? Do their personal work aspirations feel supported as well?
Making sure that your first level leaders feel connected and inspired is important to any company's success. So identify them early, train them well and check in often.
About BANKW Staffing
Through its portfolio companies, KBW Financial Staffing & Recruiting, Alexander Technology Group, The Nagler Group, Sales Search Partners, and KNF&T Staffing Resources, BANKW Staffing, LLC is the leading regional provider of temporary and direct-hire staffing services in the areas of finance, accounting, information technology, office and administration, legal, human resources, and sales.
BANKW Staffing companies have received over 100 awards for rapid growth, business excellence, and workplace quality. Recognition includes Inc. 500, Boston Business Journal's "Best Places to Work" and Business NH Magazine's "Business of the Year".
Learn More – https://www.bankwstaffing.com
Media Contact
Please send media requests to pr@wordpressmu-915361-3242143.cloudwaysapps.com or contact us directly at 603-637-4500.