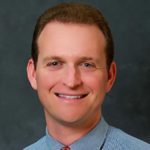 Career fairs offer a lot to job seekers – recruiters, workshops, information sessions, networking events. Because of their large scale and social nature, navigating them can be challenging. So how do prepare for a job fair so you can take advantage of a unique opportunity to have access to multiple employers and face-to-face contact that will help you stand out in the crowd.
Make An Action Plan
Your work starts before the fair does. Take a look at the list of employers who will be attending and decide who you want to talk to – making sure that your skills and interests match what your target companies are looking for. Lines can be long so plan to be there for a full day and split your list into As and Bs. Go to the As first so that if you run out of time, you've hit your main targets. It may be that some of the companies you are interested in will let potential prospects schedule interview time for the day of the fair. Pre-schedule what you can.
Once you know who you want to talk to, research them. At the fair, companies will have materials at the table that you can read, but you won't have time to read it while you are there. Know what your target companies do so that when you are having a conversation about them, you not only let the recruiter know that you've invested time, but so you can ask good questions and talk about how you might fit into the organization.
Prepare Your Pitch
You may only have a few minutes to market yourself, so make the most of your time by preparing and practicing an "elevator pitch" about yourself to open the interview. Cover your highlights, education, employment and what you are looking for now. While you don't want it to sound canned, you do want to sound like you've thought about you future.
Be prepared to answer interview questions as well – and not just for the interviews you have scheduled. While job-fairs are very social, you are being pre-screened for employment so be sure that your answers are professional even when you don't expect the question.
Go As If
Go as if you're headed to an in-company interview. This is your opportunity to be evaluated on more than just your resume. At a fair, you have an opportunity to stand out in person. Interpersonal and communication skills are critical when you only have 3-5 minutes to make an impression. Be sure to be wearing work appropriate clothes.
Always take printed copies of your resume with you, even if you've submitted it to everyone on-line. It may be that you have different resumes that highlight different skills, be sure to bring all of the ones you need (and to give the correct one to the correct companies.) It will make it easier for the employer to look at your resume while you're speaking and to remember you later. Also bring any other paperwork you think you might need, like business cards and a notebook and pen. After each encounter, step aside and take some notes so that you remember what was said and what to follow up with. The conversations you had at 9:00 a.m. won't be as fresh in your mind by 4:00 p.m.
Follow up
It's very rare to get a job offer at a fair. So follow up. Whether or not you've made arrangements for an interview at a later day, send thank you letters to everyone you spoke with. Include a copy of your resume as a reminder of who you are.
About BANKW Staffing
Through its portfolio companies, KBW Financial Staffing & Recruiting, Alexander Technology Group, The Nagler Group, Sales Search Partners, and KNF&T Staffing Resources, BANKW Staffing, LLC is the leading regional provider of temporary and direct-hire staffing services in the areas of finance, accounting, information technology, office and administration, legal, human resources, and sales.
BANKW Staffing companies have received over 100 awards for rapid growth, business excellence, and workplace quality. Recognition includes Inc. 500, Boston Business Journal's "Best Places to Work" and Business NH Magazine's "Business of the Year".
Learn More – https://www.bankwstaffing.com
Media Contact
Please send media requests to pr@wordpressmu-915361-3242143.cloudwaysapps.com or contact us directly at 603-637-4500.