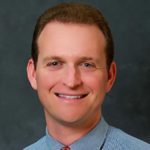 When Yvonne's boss asked her to meet with a potential client about co-sponsoring a conference, she was happy to do it. She researched his company, his work and had a clear preliminary path ready in her mind. Except when she walked into his office, he said, "it's great to meet someone else from your company – Howard and I met a few weeks ago and I'm excited to be working with you both." Howard wasn't Yvonne's boss – he was a co-worker and she has no idea that he'd ever met with the client. Yvonne recovered and the conversation went well, but she felt as though she hadn't been given important information that she needed to be successful. When she asked Howard about it, it turns out he hadn't told anyone about the meeting. Not because he was withholding information, but because nothing had been finalized and he didn't think it was 'important enough' yet.
Everyone talks a lot about why we shouldn't be over-sharing personal information at work, but we don't talk enough about why we may be under-sharing workplace information. Workplace sharing is key not only to cohesive group structures, but also individual performance. The more co-workers share with each other, the more they interact. The more interaction people have, the more trust and cohesion there is between them. And, guess what, the more trust, the more they share.
It shouldn't be surprising to hear that people over-share their personal stuff for all the very same reasons I'm saying that you should share more about your work. To bond, to get advice, to feel like they're an important part of the team. Sharing relevant work information taps into the best parts of relationships – listening, support, advice, and recognition of the other – while helping you do better work (while avoiding potentially hurtful and distracting gossip) at the same time.
Much of the reluctance I hear about sharing is insecurity. When Howard told Yvonne what he was doing wasn't important enough to mention, he believed that talking about it would be seen as bothersome to his co-workers. He in turn asked Yvonne why she hadn't mentioned the meeting beforehand at their weekly staff meeting. Her answer mirrored his. Her proposal had been in its very early stages and she was concerned about it not being judged well. What they both missed by not sharing was the support they could have given each other: in developing their projects and communicating more effectively with their client. In addition to that, sharing would have let each of them work more efficiently as it would have cut down on the work that they were duplicating unnecessarily.
The other reason I hear that people withhold workplace information is that they feel proprietary about their work and are worried that someone else will take the idea and run with it. Interestingly, what generally happens is the opposite. Once you've shared something work related, the information gets associated with you. Even if you aren't a part of every conversation that happens, the support of other people circles back around to you. Once Howard and Yvonne started talking about their projects, co-workers had all sorts of suggestions for ways to make them successful. And when a third party heard the advertising people talking about ideas that would be helpful for Yvonne, he emailed her and looped her into the conversation.
So, go ahead and over-share. The more you do it, the more other people will feel comfortable doing it and the more, ultimately, everyone will benefit. Just remember to keep it about work.
About BANKW Staffing
Through its portfolio companies, KBW Financial Staffing & Recruiting, Alexander Technology Group, The Nagler Group, Sales Search Partners, and KNF&T Staffing Resources, BANKW Staffing, LLC is the leading regional provider of temporary and direct-hire staffing services in the areas of finance, accounting, information technology, office and administration, legal, human resources, and sales.
BANKW Staffing companies have received over 100 awards for rapid growth, business excellence, and workplace quality. Recognition includes Inc. 500, Boston Business Journal's "Best Places to Work" and Business NH Magazine's "Business of the Year".
Learn More – https://www.bankwstaffing.com
Media Contact
Please send media requests to pr@wordpressmu-915361-3242143.cloudwaysapps.com or contact us directly at 603-637-4500.